Saving
New Brainstorm
School
One-off donation
Monthly gift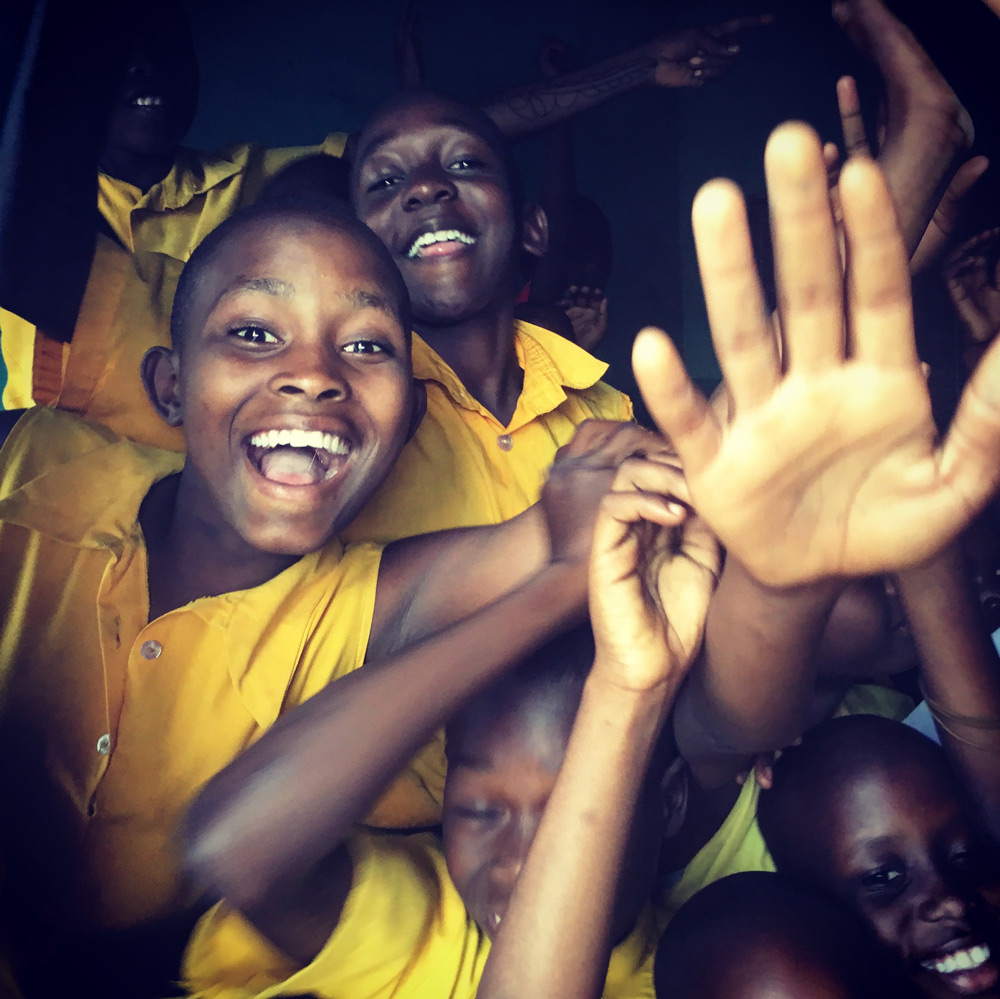 The New Brainstorm School
The New Brainstorm school was created in 2010 to offer the street children of Kampala the chance of an education and, hopefully, a brighter future. What started out as a passion project that looked after 8 orphaned children has become a school that services a community and gives hope to over 200.
To maintain the day to day running of the school and to achieve our vision for the future we desperately need your help.
What has been achieved?
Currently the school resides in the Kawempe division in the heart of Kampala's slums, on a leased piece of land about 3 miles from the city centre. It has a teaching faculty of 8 that provide lessons and pastoral mentoring programmes from a number of small brick-built classrooms.
A 2 acre piece of farm land has been purchased by the school to cultivate crops and raise livestock. Through this venture the school can a) help fund its overheads b) offer food for the children during the school day c) create an empowerment programme that teaches skills for later life.
Our vision
It is the school's ambition to service the community for generations to come in 3 ways: a) To become a self sustaining institution that encourages the local community to take on the responsibility of paying for their children's education. b) to maintain its founding principles and provide an education for those that simply have no financial support. c) to offer modern facilities that will stand the test of time and offer safety and security to those that most need it.
A new and better school
In addition to the farm land, the school has purchased an acre site in the Nasana division of the Kampala metropolis, away from the slum. This piece of beautiful countryside will offer the school the perfect environment in which to build a permanent home. Close enough to service the communities that most need it but far enough away to offer the very best educational environment. Fundraising has now begun to build a campus with boarding facilities, modern sanitation and classrooms able to service an ever expanding number of pupils.
How can you help?
This initiative is still very much in its infancy which means servicing the day-to-day overheads is of primary importance. Currently, all funds are raised by a number of part-time volunteers in the UK and some school fees from parents and guardians. Financial donations to the school itself are crucial to cater for the majority of the children outside of the child sponsorship programme. Without them, our vision for a better, permanent legacy for the school will not be realised.
Any donation, however big or small will go directly to the school and benefit the majority, not the few. We are, as always, enormously grateful.
Donate to the school's running costs and development